The Health Space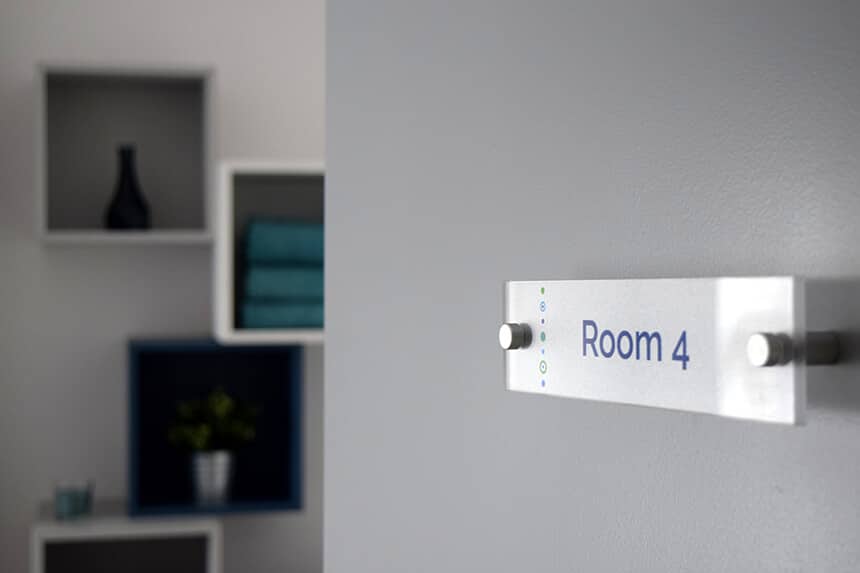 Health Space 307 is a multidisciplinary health centre, located in the heart of Finchley, North London. Our goal is to offer top quality care to the local community and beyond, in a modern tranquil space, tailored to the needs of today's healthcare professionals.
A space to practice
307 is located on a rapidly developing, busy high road with great potential for passing trade. The space is set over two floors with a lovely reception area, four good size treatment/consulting rooms, and two additional smaller consulting rooms with comfortable armchairs perfectly suited for talking therapists. (Finchley Osteopathy permanently occupies one of the rooms). Each room is equipped with wifi, intercom system, desk, small coffee table, and heating. Three of the rooms also have a sink, electric treatment couch, towels, and couch rolls.
The building has full disabled access to the ground floor space, including a disabled toilet with a baby changing table.
A space for you
307 offers a cosy kitchen and lunch space for practitioners to work, meet up with other therapists and counsellors, or just relax and unwind.
A community of therapists
At 307, it is our aim to foster co-operation between healthcare professionals. Working in collaboration enables us to provide patients/clients with the most appropriate care to address their needs. At all times we want to give patients/clients visiting the centre the confidence that we are looking after their best interests.
As a community of therapists and counsellors we strive to improve by sharing our knowledge. Continuous professional development (CPD) is of the utmost importance, and is encouraged through learning opportunities within our Health Space.
In the 307 community it is our aim to help you grow your practice and grow as a practitioner.
Ad hoc: Talking therapy room
Minimum 5 x 1-hour slots per month
Ad hoc: Manual therapy room
Minimum 5 x 1-hour slots per month
Weekly 8-hour daytime slot
Starting from £1,100 per month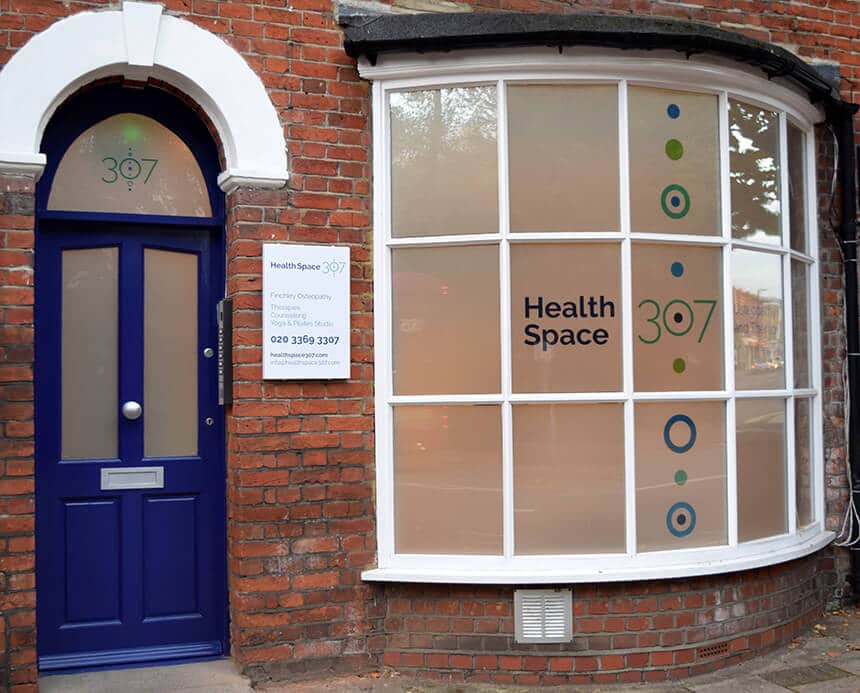 Rent space at Health Space 307
Please contact us to arrange a viewing:
Phone: 020 3369 3307
Email: info@healthspace307.com